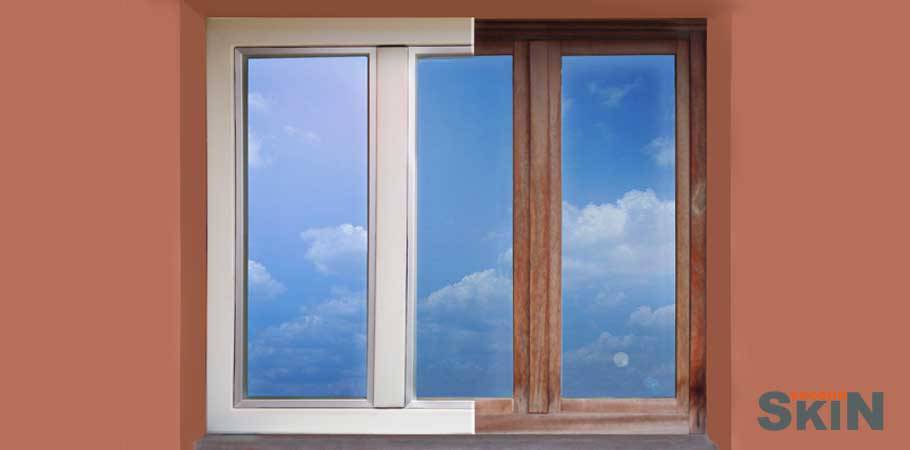 RENOVATION SYSTEM FOR WINDOWS - SECOND SKIN
The Second Skin system allows:
to obtain energy saving, thanks to the aluminum profiles and EPDM gaskets which create a thermal bridge between the external and the internal. In addition, replacing the glasses, it's possible to increase also thermal insulation. In this way the system is cheaper than the classic repair or replacement of the window;
to not to set up a building site at home. The execution of the renovation with Second Skin allows you to make no changes to the shapes and sections of the wood and is made without the use of paints, thinners, etc;
to obtain protection and durability thanks to aluminum profiles applied on the wooden frames;
to reduce the maintenance. Aluminium doesn't change with the sun, hail, rain and frost; in this way it will exclude any type of maintenance over time. The windows will only need routine maintenance of internal and external cleaning, which is done using a cloth and mild detergent;
to modernize with ease, since it is not necessary to paint. Moreover, in the future, if you want to change the design or the colour, the aluminum profiles can easily be dismantled and replaced;
to respect the environment, thanks to the materials used which replace the use of paints and related products which may contain solvents and need procedures for special waste. Aluminum, on the contrary, is an environmentally friendly product, completely recyclable and fully compatible with environmental protection.