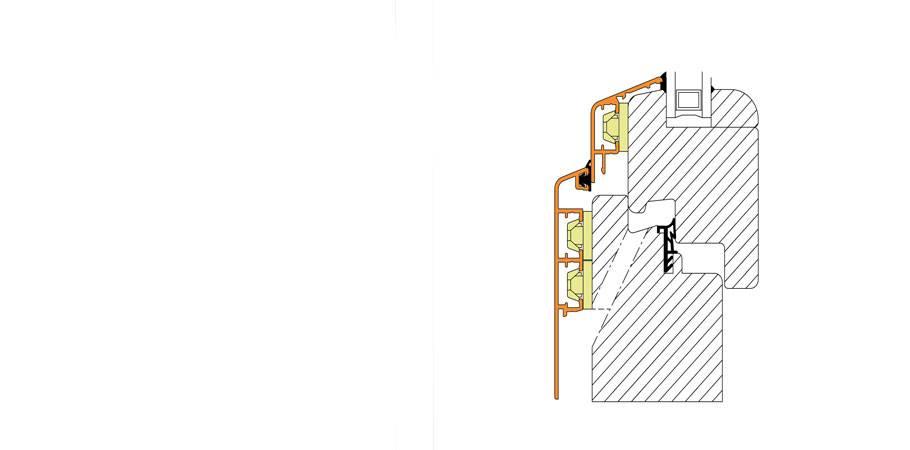 Aluminium coating system for windows - Beta
Sypri is very glad to present the certified system Altonova for the coating of windows with aluminium. The huge range of profiles allows the coating both of new and old windows. The joint of the frames can be mechanical or welded. The range of accessories and gaskets guarantees a simply and quickly building.

It's possible to have profiles in bars of 6 meters, raw or painted, with cut and joint to make or profiles just cutted, raw or painted, with joint to make or mechanically jointed frames or welded frames, raw or painted.
Beta is a system that allows to unify the production of wood windows with the production of wood-aluminium windows. Moreover with this system is possible to renovate and modernize existing windows. The system allows the building of various types of windows. The system obtained the certification by the IFT of Rosenheim.